Are you someone who doesn't have the time to go out to walk in a park? Are you always reluctant to jog outdoors? Then you definitely need a treadmill.  
But when it comes to treadmills, there is such a diverse variety of this popular gym equipment that it seems only natural to feel overwhelmed. Treadmills available on the market vary significantly in quality, features, and cost. And, of course, it's a pricey investment. So before you choose the best treadmill, understanding different types of treadmills is the key.
If you want to find out about different types of treadmills and how to choose the best treadmill for your budget and fitness goals, you have come to the right place. In this guide, we will explain different types of treadmills available on the market but before we get into the details of different types of treadmills, let's take a closer look at how to choose a treadmill. So without further ado, let's get started. 
How to Choose a Treadmill?
Some of the key considerations that will help you make the right choice for a treadmill include the following. 
Type of Treadmill 
There are several types of treadmills available on the market. Treadmills are usually categorized according to their usage, power supply, and shape. Some of the common types of treadmills that fall in each of these three categories include the following.  
Treadmills Categorized on Power Supply
Manual Treadmills, 

Motorized Treadmills, 

Hybrid Treadmills. 
Treadmills Categorized Based on Usage 
Home use treadmills, 

Gym/club treadmills,

Anti-gravity treadmills, 

Desk treadmills.  
Treadmills Categorized According to the Shape 
Curved Treadmills, 

Folding Treadmills. 
Treadmills can also be categorized according to features, size, and materials, and we will discuss these different types of treadmills in the section that follows. 
Ease of Use
Perhaps, the most important feature of a treadmill is the ease of use. Make sure your treadmill has the following features that allow you to use the treadmill easily and safely. 
Speed and Incline Buttons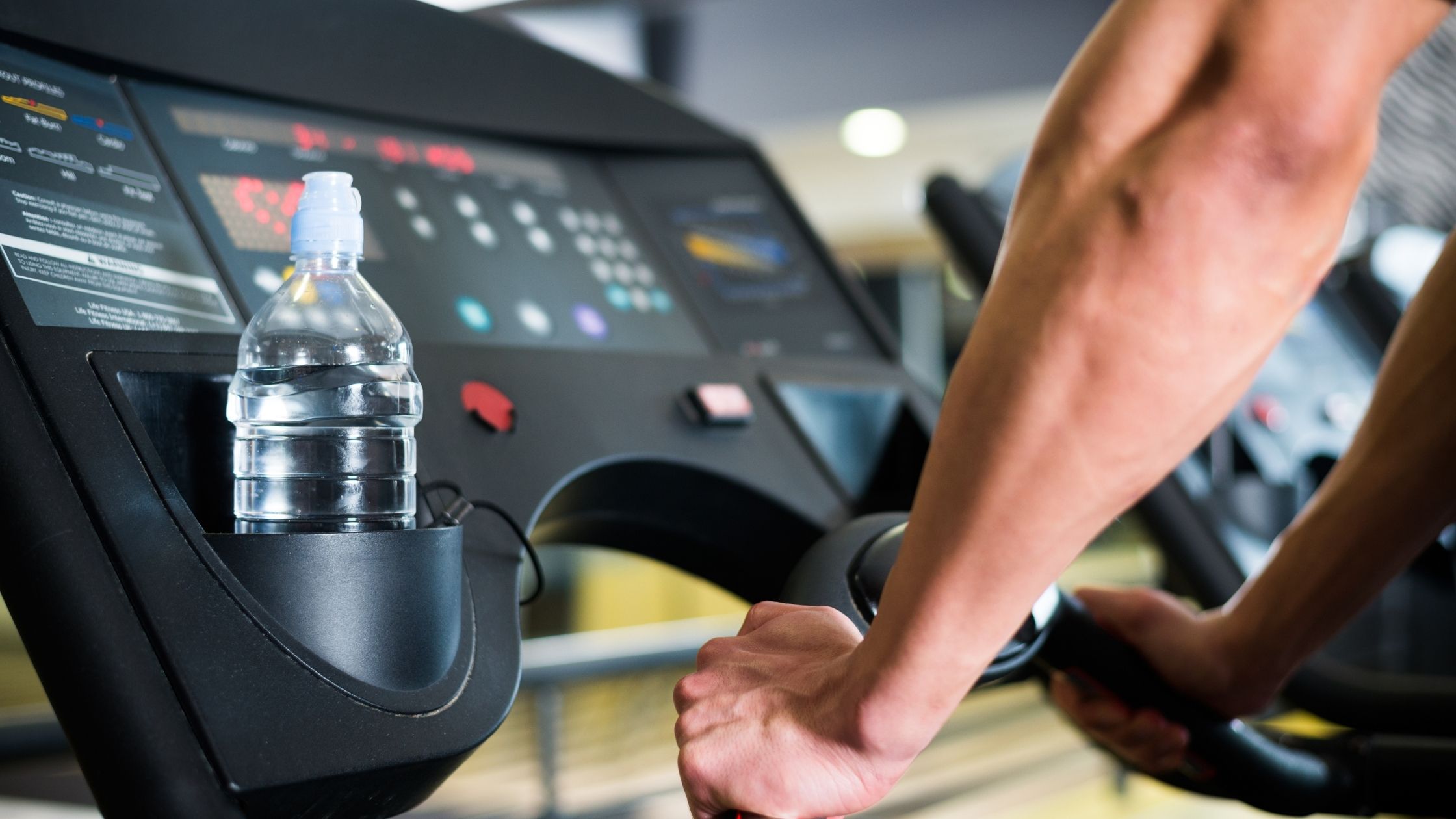 Go for treadmills that allow you to change the speed and incline instantly and easily. The feature is great for usability and integral for your safety as you transition between speeds. 
Positioning of Screen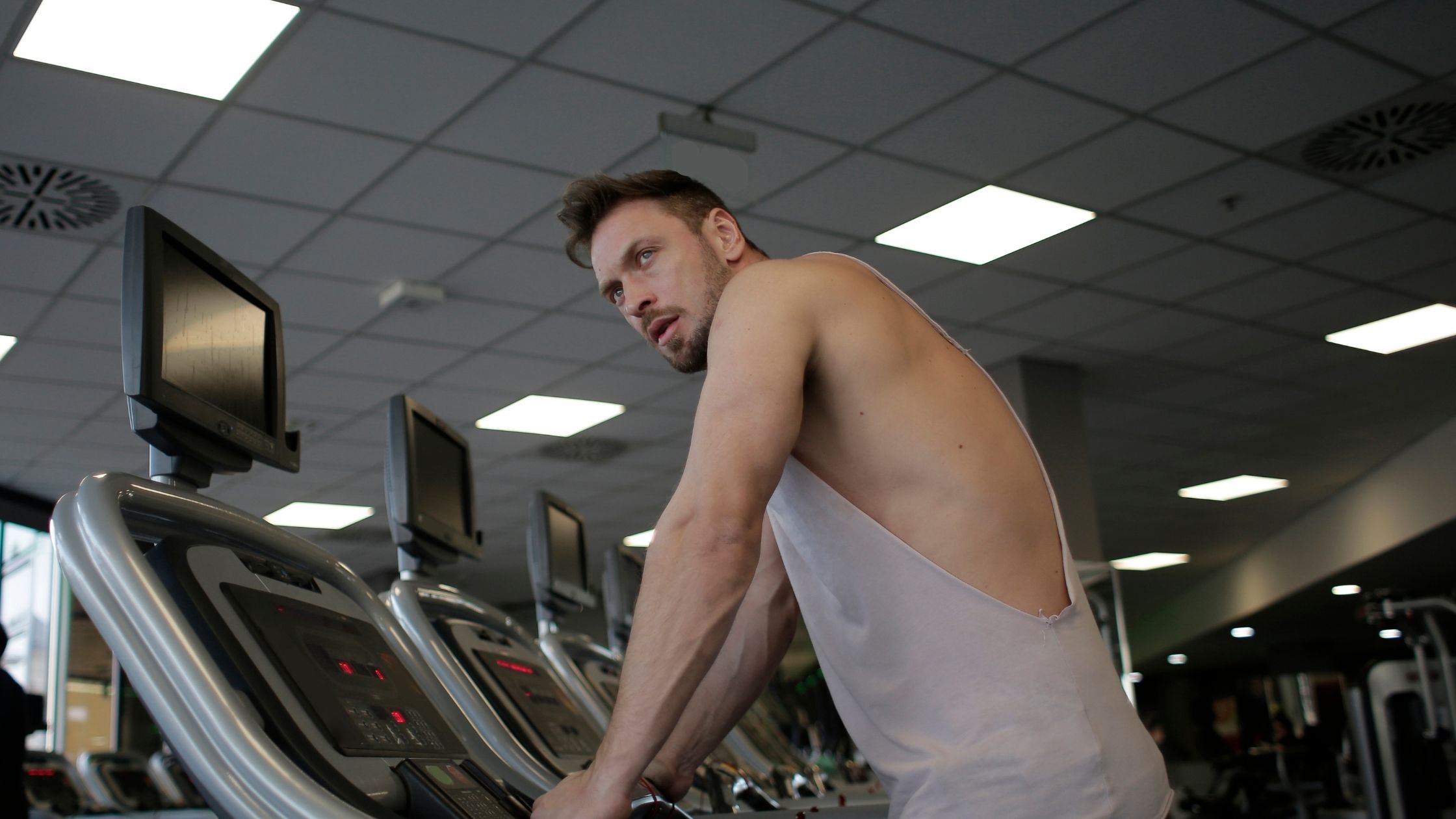 If you go for a treadmill that has a built-in monitor, make sure it sits at a comfortable eye level so it does strain your neck as you run. But if you go for a treadmill that doesn't come with a built-in screen, you will still want a spot where you can place your smartphone or tablet as you work out. 
Easy to Change Settings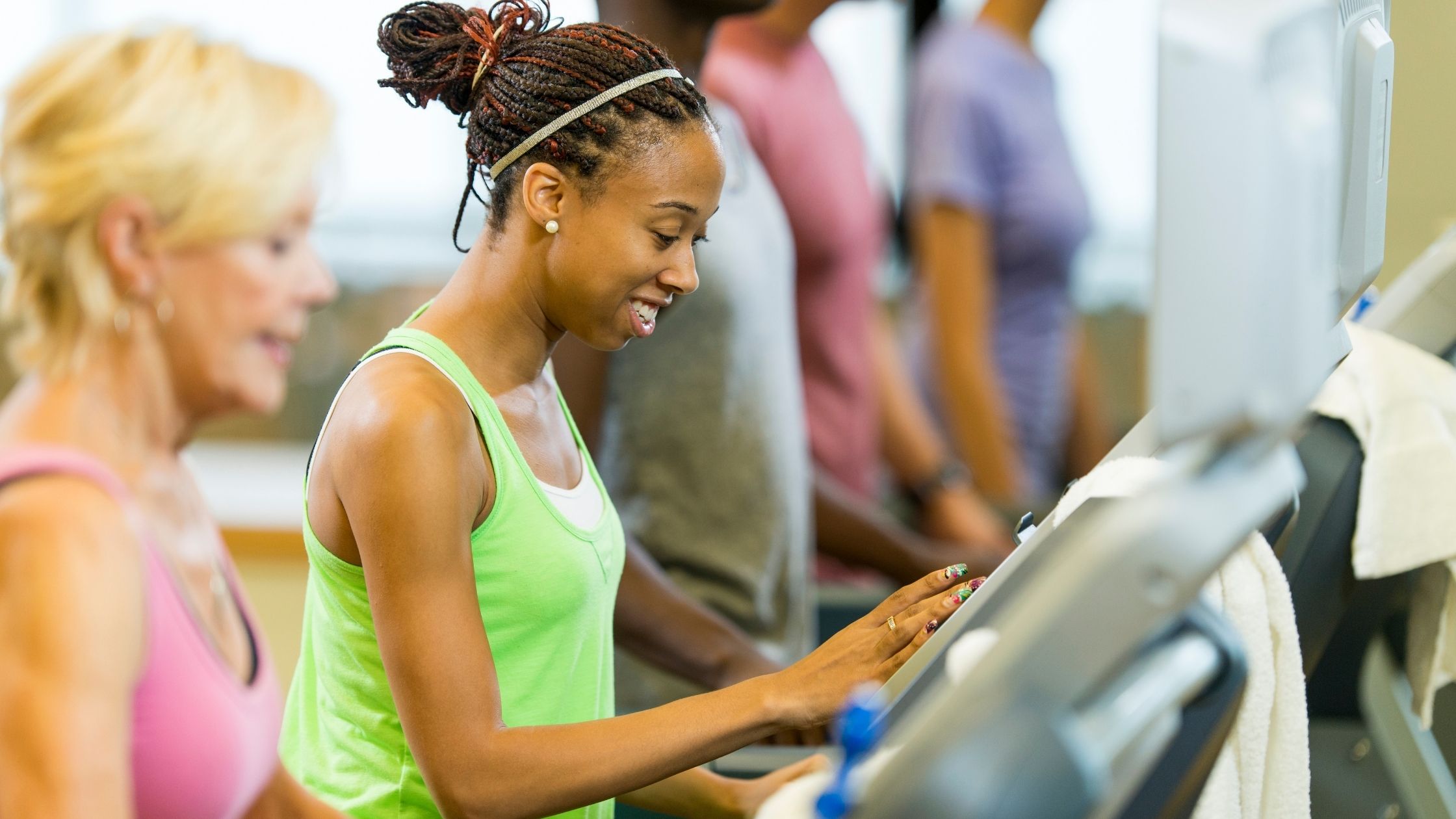 Almost all treadmills come with a display that shows your speed, heart rate, incline, and other important details as you work out. Whether you have a more traditional treadmill with a simpler screen or a more modernized treadmill with a high-tech touchscreen, make sure you go for treadmills that are simple for changing the screen settings. 
Noise 
Another key consideration for choosing the right treadmill is noise. Make sure you go for a relatively quiet treadmill. 
Horsepower
If you choose a treadmill for a gym or club, you can expect it to be used a ton. And that's when you need to consider horsepower. The higher the horsepower, the stronger the motor will be, the greater the speed and less the need for repair and maintenance. 
Strength and Durability
When you run on the treadmill, you will get the best idea about the strength and durability of the equipment. If it gives you a solid and stable feel as you run on it, and if it has all the other desirable features, then it may be the best treadmill for you. 
Fit
Ergonomically, every treadmill is built differently. So you must consider the arm railing and other ergonomic features of the treadmill before you make the final call. 
Belt
Your belt is one of the most critical parts of your treadmill, so you make sure you give enough thought to it as you choose a treadmill. Some of the features that will help you evaluate the treadmill's belt include the following. 
Size of the Belt 
Go for treadmills that have a broad and long belt. Again, the length and width of the belt vary depending upon the usage. It's best to go for a treadmill that has a minimum of a 22″ wide belt if you run and a 20″ wide belt if you walk. As for the length, go for a belt that's 50″ in length for walkers, 55″ in length for runners, and 60″ in length for individuals with a height of over 6 feet. 
Cushioning Technology 
Another critical aspect of the belt that you must not overlook is shock absorption, which helps you feel more comfortable as you walk or run on the treadmill. 
Safety Features
Before you choose the treadmill, don't overlook the safety features such as handrails on the sides. Make sure they are sturdy, and your treadmill comes with an emergency cord that you can pull for a quick stop in case you fall. 
Smart Features
Smart features may not be required, but they may be important to you. Check if the treadmill you choose has preprogrammed workouts, Bluetooth headphone connection, Wi-Fi connectivity, streaming abilities, and the capacity to sync with third-party apps. All these smart features will surely enhance your treadmill experience. 
Some of the other features that you must consider as you choose a treadmill to include ease of assembly, warranties, and exchange and return policies. And the last piece of advice that comes from our side as you choose a treadmill is "try it before you buy it!" so you know exactly what you are investing in. 
Types of Treadmills 
As mentioned earlier, there are several types of treadmills that are categorized according to their shape, use, and power supply. Let's take a closer look at each type of treadmill so you can make a more informed purchase decision. 
Manual Treadmills 
As the name suggests, manual treadmills work manually and do not require electricity. However, this type of treadmill requires the user to exert a strong enough force to push the running belt backward and move. Because of the extensive force required by the user, many people who use this type of treadmill experience strain on several joints and muscles.
While manual treadmills do not require electricity, they still come with several features, including a fold-up design, which means compact storage. While they don't usually have advanced smart features, some manual treadmills can change the incline. 
Since it does not have any motor assembly, it's more compact and has a relatively smaller footprint. Moreover, given the limited features, it is also quite affordable compared to motorized treadmills. And lastly, it also saves on your electricity cost. 
Motorized Treadmills 
These are the type of treadmills that require an electric motor that is installed in the frame and requires electricity to function. The unique feature of motorized treadmills is that the treadmill belt drives on its own while allowing you to manage the speed, incline and know a lot more about what is happening to your body. 
So with a motorized treadmill, you can expect several advanced features along with many facilities. Since the belt is running on its own, it gives a chance to the users to focus on their workout and lose weight faster. 
Hybrid Treadmills
Hybrid treadmills are an interesting blend of several gym equipments, including a treadmill, a stair climber, and a cycling machine. And when you combine all of this together, you can expect extreme efficiency! The motor-powered machine is classic gym equipment that gives you the opportunity for a perfect workout. 
Commercial Treadmills
One can also categorize treadmills according to their usage. You can find treadmills that are most suitable for home use. These treadmills are more compact in size and have limited features that are enough for home users. On the other hand, you can also find commercial treadmills. 
As the name implies, they are designed to be used by multiple users, so they provide a solid fit and a cushioned running area along with exceptionally heavy-duty motors and a strong construct. 
Commercial treadmills are also equipped with large, rugged silicon-made belts that do not require frequent repair and maintenance. Moreover, commercial treadmills come with several smart features and built-in programs to give a holistic workout experience to their users. 
Anti-gravity Treadmill
Anti-gravity treadmills are specialized treadmills for people with medical conditions, injuries, and extreme obesity. These specialized treadmills offer opportunities for exercise with minimal resistance, making it easier for people with joint pain, arthritis, back problems, and injuries to work out and manage weight. 
Desk Treadmill 
One of the types of treadmills that stand out in the crowd is a desk treadmill. The function, sleek and compact treadmill comes with a wide enough desk to be your mini workstation, along with a great belt for a walk. 
Folding Treadmills
Whether you are buying a treadmill for the gym or home use, space is always an important consideration. Folding treadmills offer a solution to all your space issues. Once the machine folds down, you can easily store it under the bed or table or place it in any corner. To bring it back to life, all you have to do is to unfold it. 
Curved Treadmill
A special type of manual treadmill is a curved treadmill that has a slightly curved base. Moreover, it is a self-powered device that allows you to overcome ground friction and run smoothly on an inclined surface. Over time, you will learn to run faster and lose weight quickly. 
While all the different types of treadmills are designed to help people manage weight, however, a difference in their construct, functions, and features gives you a choice to pick the right treadmill for you. 
Most Expensive Treadmill
The cost of treadmills ranges from several hundred to several thousand dollars depending upon their technology, type, and features. While anti-gravity and underwater treadmills are the most expensive type of treadmills you can find on the market, the most expensive commercial treadmill is NordicTrack Commercial 2950 Treadmill. The machine has everything to keep you motivated towards your fitness goals. It has an interactive Personal Training powered by iFit and a 22″ HD interactive touchscreen that streams on-demand iFit workouts. 
Moreover, the treadmill provides a maximum speed of 12 miles per hour and an incline of up to 15%. The 60-inch deck offers a user capacity of 300 pounds. The product comes with a 10-year frame warranty, 2-year parts warranty, and 1-year labor warranty, making it one of the top choices for commercial treadmills.  
Features 
Brand: NordicTrack

Product Dimensions: 79.5 x 39.2 x 66.6 inches (LxWxH)

Maximum Speed: 12 miles per hour

Maximum Incline: 15% 

Deck Length: 60"

Screen Size: 22"
Best Treadmill Under $1,000
My top pick for the best treadmill under $1,000 is NordicTrack T Series Treadmill. The motorized machine is a great choice for the runner who wants all the fancy features to keep them motivated towards their fitness goals. The quietly operating treadmill is powered by a 3.0 CHP motor that speeds up to 10 miles per hour and an incline of up to 10%. 
The treadmill comes with a wide array of workout applications so you can work on your speed, fitness, and weight loss using the built-in programs. 
With a widescreen and easy-to-use features, you can keep track of your fitness with ease and convenience. And the best part is that the treadmill is foldable, so you don't have to worry much about space. 
Features 
Brand: NordicTrack 

Product Dimensions: 73 x 35.8 x 67.5 inches (LxWxH)

Maximum Weight Recommendation: 300 pounds 

Maximum Speed: 10 mph

Maximum Incline: 10% 

Deck Length: 55 inches. 
Best Treadmills Under $500 
Looking for a budget-friendly machine under $500? XTERRA Fitness TR150 Folding Treadmill Black is your best bet. While you may not find all the fancy features on this treadmill, it covers all your basic needs. The folding deck design, the quiet 2.25 HP motor, and the cushioned deck give you an ultra-smooth running experience. Moreover, it comes with 12 preset fitness programs, a manual program, and three manual incline options. 
The treadmill comes with a large 5″ display that tells your speed, time, incline, and distance, so you know where you stand in terms of your fitness goals. 
Features 
Brand: XTERRA Fitness  

Product Dimensions: 63.4 x 28.75 x 51.4 inches (LxWxH)

Maximum Weight Recommendation: 250 pounds 

Maximum Speed: 10 mph

Number of Programs: 12

Deck Length: 50 inches. 
Treadmill Accessories 
Now that you know how to choose a treadmill and some of the different treadmills, don't forget treadmill accessories to complete your fitness setup. While there are several treadmill accessories, the most important one you must have is a treadmill mat. 
Treadmill Mat 
Add a treadmill mat to your floor underneath the treadmill. The mat protects both your equipment and your floor. Moreover, a treadmill mat can also reduce the sound that travels through the floor.
Treadmill Maintenance 
Treadmills are an expensive investment, and they require regular maintenance. Your equipment needs frequent cleaning of the outer surface, but you also need to take care of the motor and the belt. You will be required to clean the equipment's motor area at least two to three times a year. 
Moreover, for smooth gliding, your belt also needs lubrication. While it might seem tempting to squirt some old oil, your treadmill needs specialized lubricants called silicone lubricants or treadmill lubricants. It is a good idea to use treadmill lubricant once every three to four-month. 
Regular service and maintenance can save you from costly repairs and increase the lifespan of your equipment as well. 
However, despite regular service and maintenance, it is possible that certain parts of your treadmill might break down, which will require you to invest in treadmill repair. Some of the parts of your treadmill that are more likely to require repairs include: 
Best Treadmill Workout 
If you don't like the treadmill much or don't spend a lot of time walking on your treadmill, you might miss out on maximizing your cardio workouts. But did you know you can still burn a lot of calories and achieve your fitness goals even without spending a lot of time on the machine? 
Wondering how you can do it? Here are some of the best treadmill workouts that you try.
Additional Tips on Types of Treadmills
There are several types of treadmills available on the market. Once you know how to choose the treadmill and you know about the different types of treadmills available on the market, the job of choosing the right treadmill for you becomes easier. If you are interested in another fascinating workout idea, then you should read our types of rowing machines article!
We are confident that with this information, you are now better positioned to make an informed treadmill choice that's going to serve you for years.