Barbells are one of the most fun pieces of exercise equipment that you can work out with. They consist of a long bar, usually with weights attached to each end. The great thing about these bars is that they make you feel so strong and boost your self-confidence. 
Barbells first appeared in European gyms in the 1860s. They came with fixed weights at the ends. Since then, barbells have evolved so much that there are so many different types of barbells to choose from. These include the standard to more complex ones. Here is a guide on the different types of barbells and everything else about them that you need to know!
How to Choose a Barbell
Size 
When choosing a barbell, size is definitely something you have to look at. Remember, wider bars are more flexible while shorter bars don't bend as easily, so get one according to what you want to use it for. The majority of barbells are between 28mm and 29mm in diameter, and you shouldn't go any lower than that. For height, between 5-7 ft is good!
Materials
The material that your barbell is made from will influence many factors, such as the whip of the bar, etc. Most barbells are made of some kind of steel. The more expensive ones are usually made of stainless steel. Not only should you check to see what material it's made from, but also it's coating. Black oxide, cerakote, and zinc are excellent materials for coating and ensure durability. 
Strength
When it comes to choosing a barbell, how strong it is determines your choice; imagine that it's not strong enough to hold the weight and just falls on you; that's probably my worst nightmare. So to ensure that that never happens, check for strength using two measurements, the yield strength, and the tensile strength. 
The yield strength is the strength that it takes to bend and deform the bar permanently. You can test this by adding weight to the ends of the barbell. Tensile strength, on the other hand, is the breaking point of the barbell. It is rated per square inch or PSI. A higher-end barbell should be around 190,000 or 215,000 PSI rating. 
Sleeves
The sleeves of the barbell are also extremely important. They determine how much spin a barbell has through the use of bearings or bushings. Bearings ensure a smoother and faster spin and are mostly made from tiny needles that roll within the sleeve and are of the highest quality. Bushings, on the other hand, are put between the sleeve and the shaft. They are usually made of brass to ensure durability and their primary role is to cut down friction.
The Finish
Last but not least, it's essential to look at the finish of the bar. The finish is what adds to the overall feel of the bar and determines your grip. A good finish will prevent it from rusting. If your bar is made of bare steel, it will need more maintenance as it is likely to rust much faster. A better option is black oxide, as mentioned earlier. 
Different Types of Barbells
Standard Barbell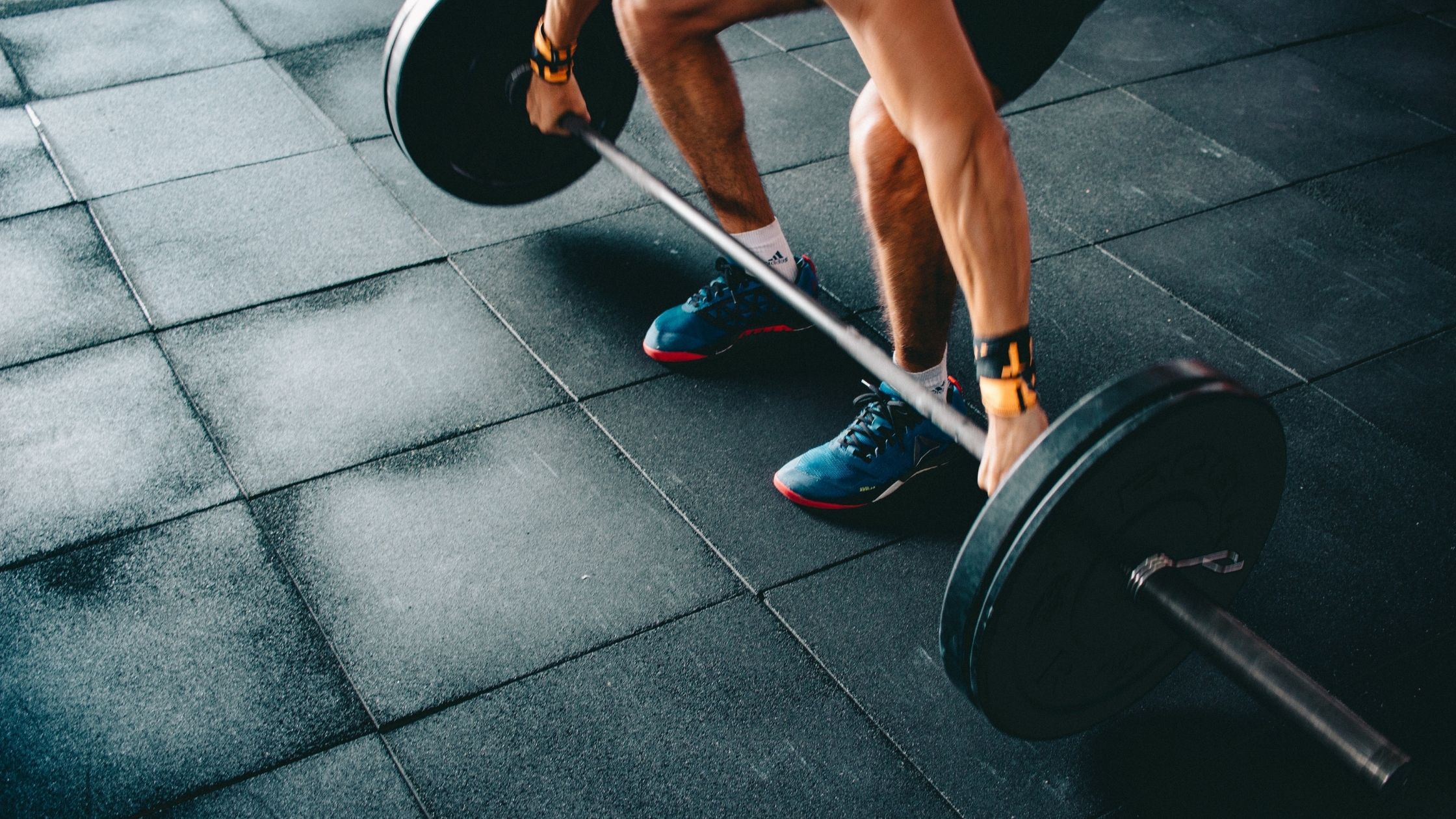 The standard barbell can be used for hundreds of different exercises as they are super adaptable, whether it's squats, bench press, overhead press, deadlifts, curls, you name it!  Standard barbells usually weigh about 45 Ibs and are easy to grip. You'll find them in almost every gym, and they are one of the best barbells for your home gym (find what different types of gyms are there). They are priced according to their quality, so the better the quality, the more expensive the bar will be. A good quality standard barbell will last you a long time, so don't be penny-wise, pound foolish.
Trap Bar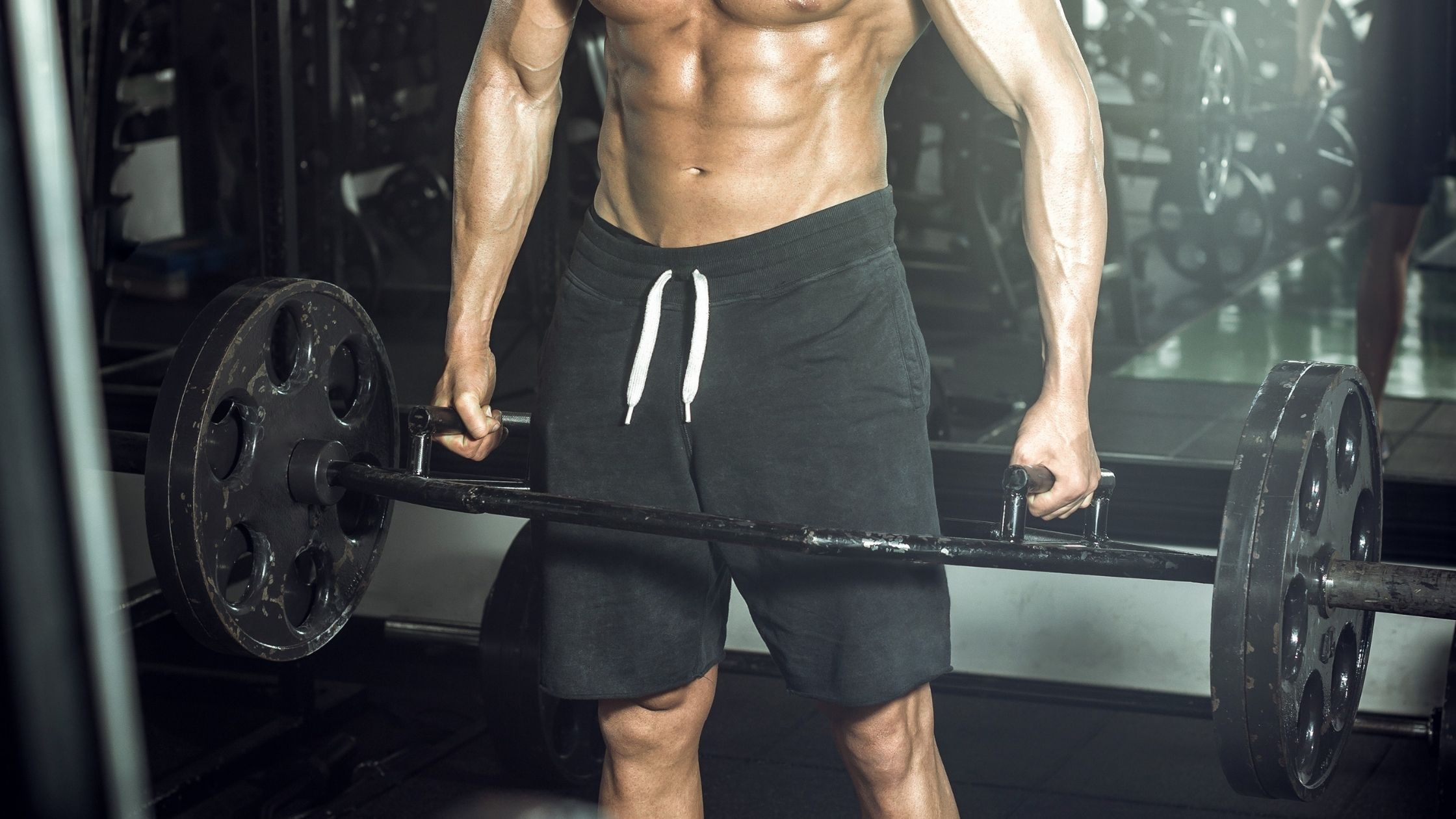 Also commonly referred to as the hex bar, this bar gets its name from the shape of the bar. It has an interesting shape, which is in the form of a hexagon. You have to place yourself inside it, holding the handles on each of its four sides. The trap bar is perfect for deadlifts who are working on getting the ideal form. A significant advantage of this barbell is that it is much lighter on the joints as compared to a traditional deadlift. You may find that you are able to lift heavier weights with this bar, which is because of the positioning of the handles that enable you to take the pressure off your lower back.
Olympic Weight Lifting Barbell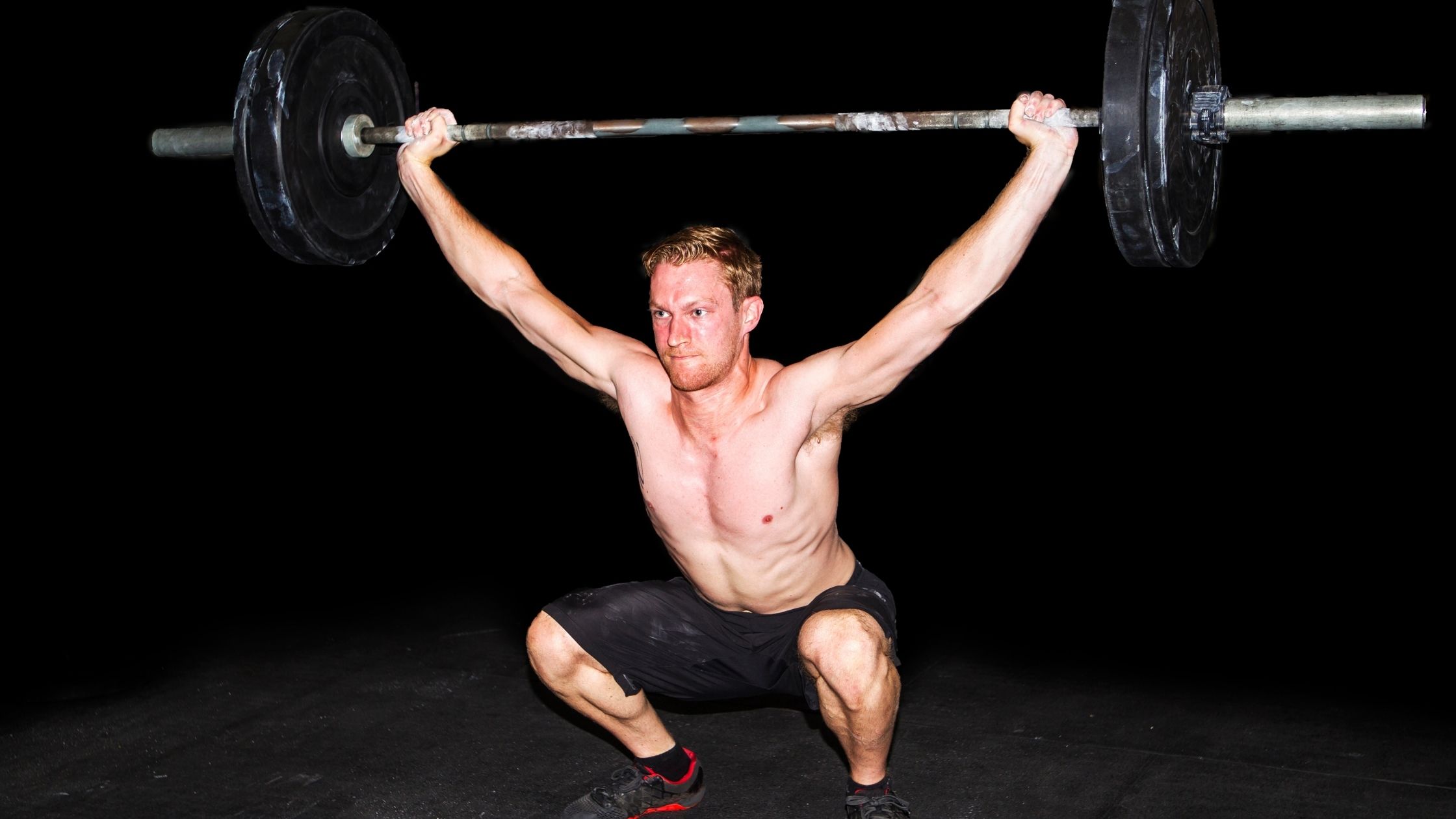 Olympic barbells are special barbells designed especially for Olympic weight lifters. Its features are, therefore, different than those of other barbells. For starters, this barbell is thinner and more flexible. In addition to that, they are made from particular steel, which makes them easier to catch, enhancing one's performance and reducing the risk of injury. 
Curl Barbells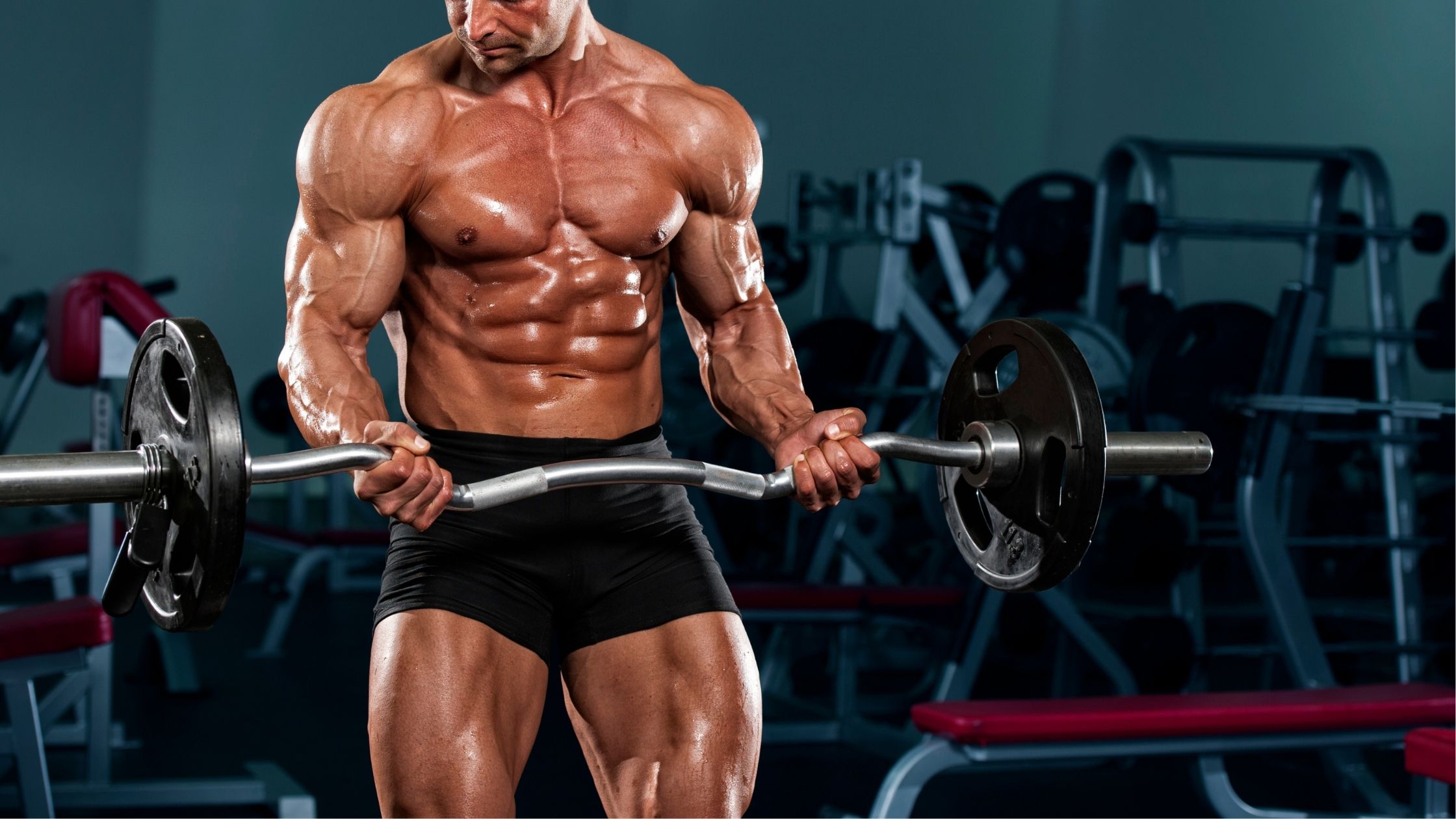 A curl barbell is not as long as the standard barbell. It comes in a straight bar or the EZ one, which is curved. It has the option of adding fixed weights or interchangeable ones so you can take your pick.
EZ Curl Bar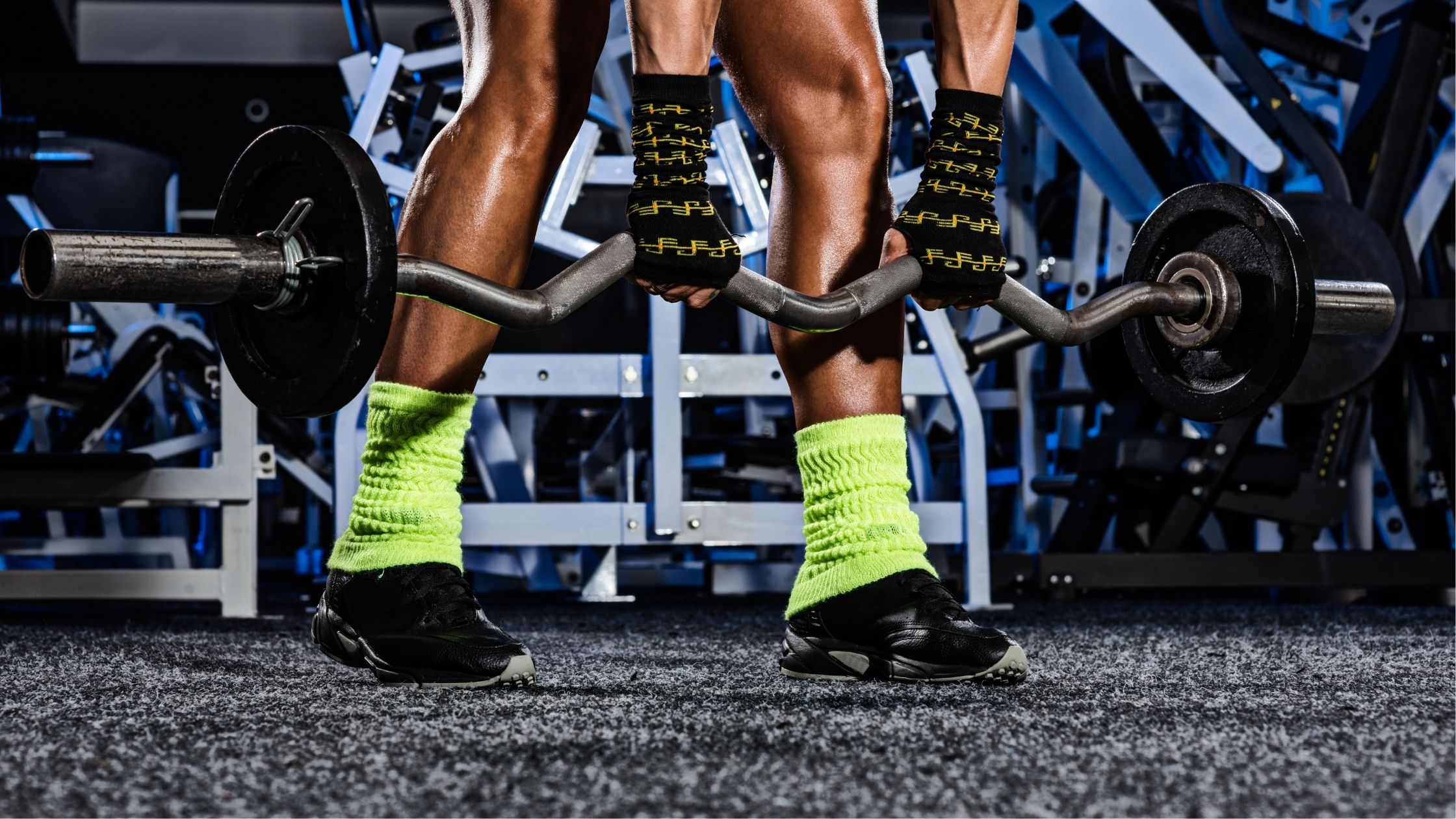 This type of Curl Barbell is the more popular one. Because of its size, it is easy to grip and ideal for bicep and triceps curls and other forms of extension exercises. These bars are cheap (less than $100) and easy to use. They usually weigh about 10 lbs, so you can add your weight however much you want. Using this bar will also ease the pain in your shoulders, wrists, and elbows, so you might want to give it a shot.
Log Barbell
Guessing from its name, you can imagine what this one looks like! Yes, it looks exactly like a log. It is shaped like a cylinder and has two openings where you'll hold the handle from. This barbell is famous for being one of the heaviest ones; it's around 110 Ibs and can handle even the heaviest weights. You must have figured out by now that this barbell is only for the strong who are looking to get even stronger or for those who are competing. 
Powerlifting Bars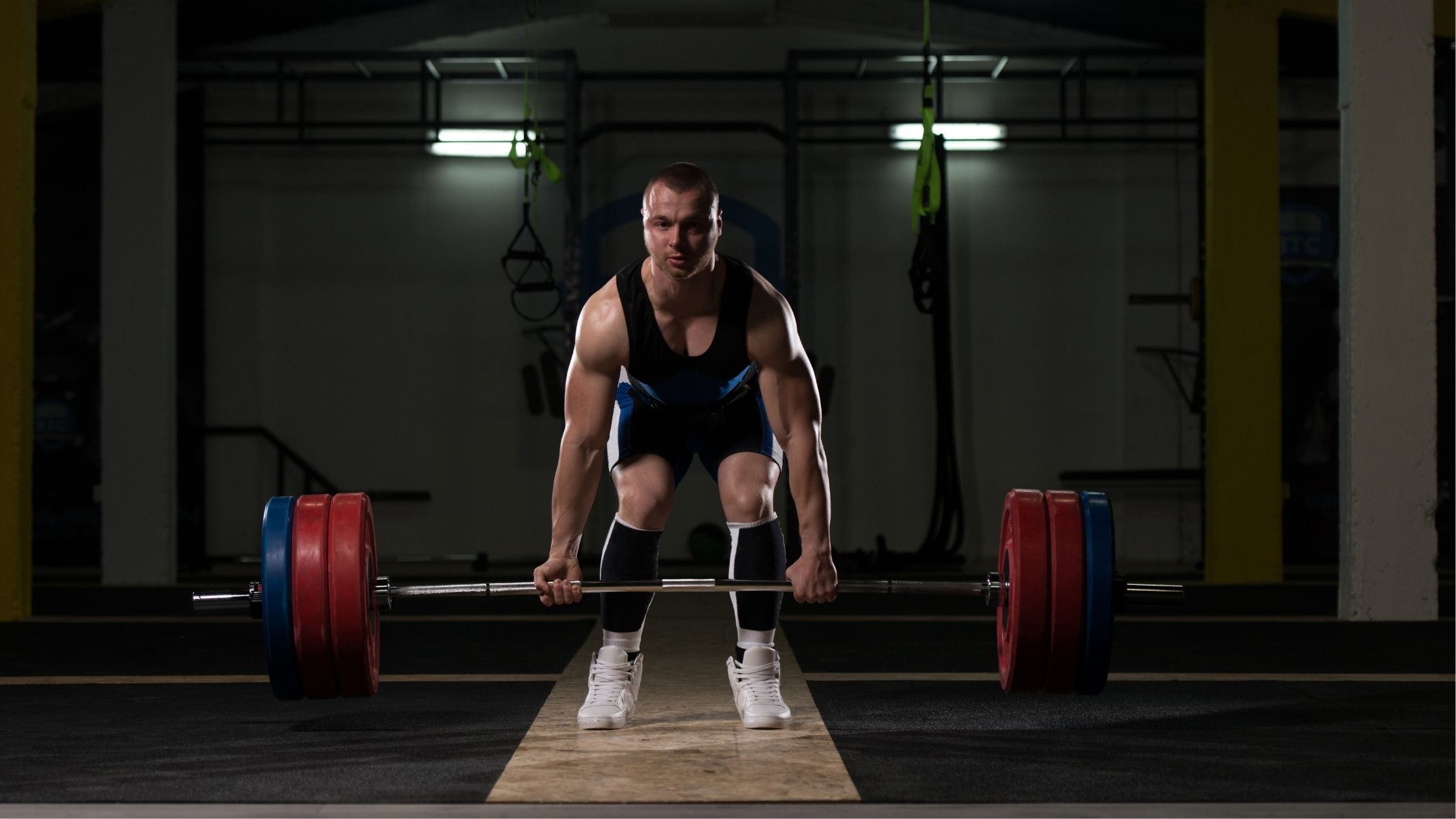 Powerlifting bars may be somewhat similar to standard bars; however, they are very different too. The primary difference between the two is that powerlifting bars were created to hold a lot more weight as compared to standard barbells. This is because they are made from a much stronger steel that is also not as flexible. What this does is that it stops the bar from bouncing around when the weight is on it. These bars can be pricey because of the high-quality steel that they are made from,, but they can also last for long periods of time. Its knurling is also known to be rough, which enables lifters to get a better grip. 
Swiss Bar
This is a special kind of barbell that is usually used for upper body exercises, such as bench presses, curling, rowing, or tricep extensions. This bar is shaped like a rectangle and has many points where you can grip it. It has a neutral, comfortable grip, which is accessible on the wrist, elbow, and shoulders. It usually weighs around 35 lbs and comes in many collar sizes and weights, so you can pick one that's best suited to you. 
Safety Squat Bar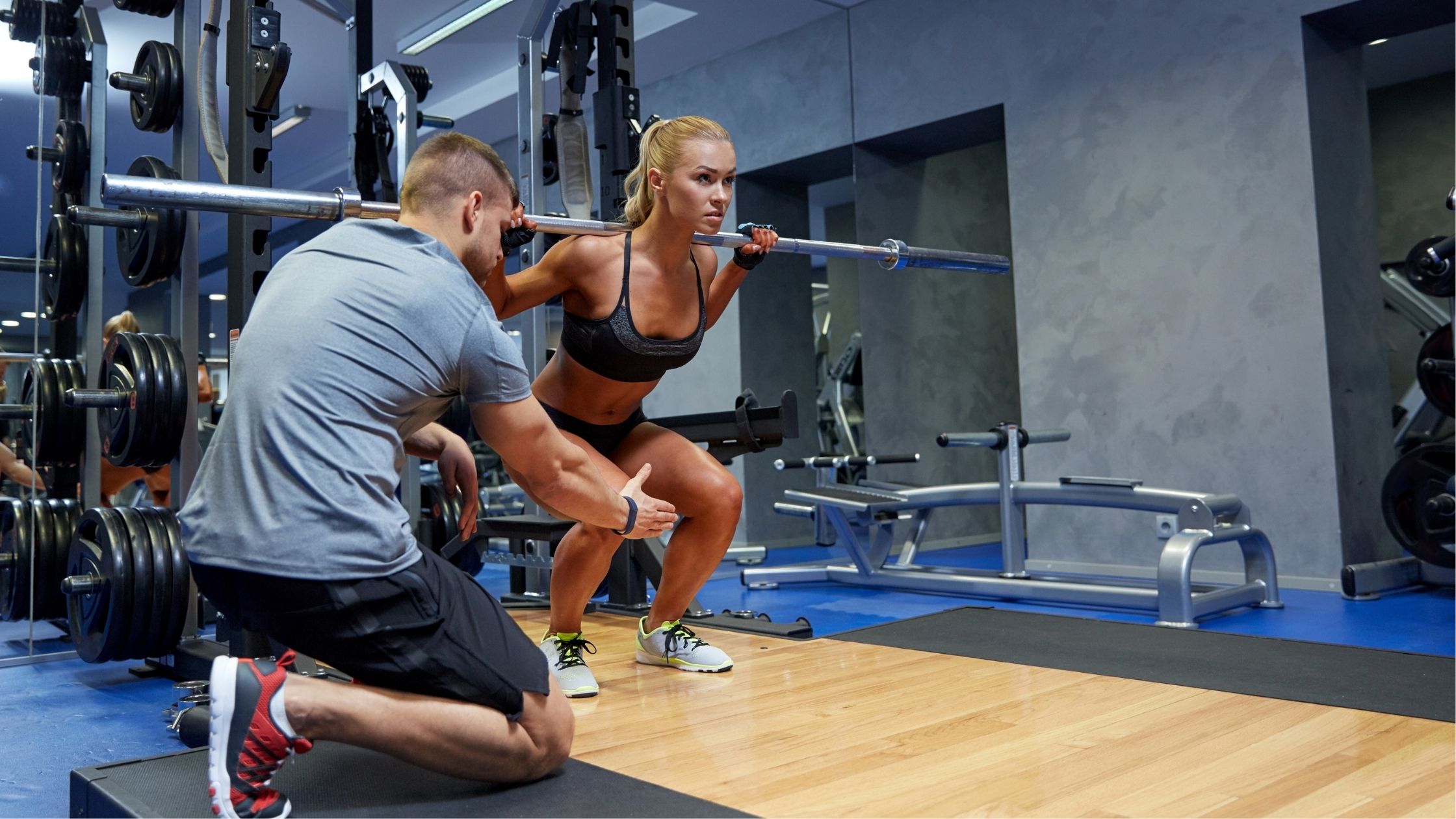 The safety squat bar, as the name suggests, is ideal for beginners. Yup, I think this one is for me! However, over time it has become popular amongst all lifters and not just beginners. The safety squat bar has thick padding in the areas that would rest on your neck, ensuring that you won't get injured. Its handles are easy to hold, which reduces shoulder pain. This means that it is a great option for those who do feel pain during a squat. This barbell will also help you squat to your maximum potential, ensuring that you use more of your glute, hamstring, and back muscles as compared to the traditional squat. It is also great for deadlifts.
Most Expensive Barbell
One of the most expensive barbells is the Signature Fitness Black Zinc and Everyday Essentials Color Coded Bumper Plates. They are 7 Ft, and the lowest price they are sold at is $739.96, and the highest is $1409.93.
It is perfect for your home gym as well as your commercial gym. This barbell is for everyone, from beginners to professional weight lifters. The reason why it is so expensive is that it's made from the highest quality materials, 190,000 PSI tensile strength steel.
It has a cutting-edge and corrosion-resistant zinc coating that will last you a lifetime. The second you grip this barbell, you will know it is different from the rest. In addition to that, it has a 2-year warranty.
Best Barbell Under $200
One of the best barbells that you can get for under $200 is the Olympic Barbell Bar. It is 7 ft and perfect for weight lifting. It is the best barbell for your home gym. This barbell is durable and made from high-quality steel. Its knurled handles promise an excellent grip, making your workout experience comfortable. It is the perfect length to be able to do many movements as well as strength training. It is super reasonable and will allow you to do any workout that you please.
Additional Tips on Types of Barbells
Each of these different kinds of barbells is unique and has its own brilliant features that will promise you a great workout. Choose one according to your needs and go for it! If you are into working out with kettlebells, then you should definitely read about the different types of kettlebells.